Leadership Development Programmes
We help increase your organisation's effectiveness by developing and implementing inspirational leadership development programmes. Our programmes are tailored to your needs and allied to your strategic vision, delivering powerful results for your business.
We work with your leaders through a series of individually tailored interventions such as:
Inspiring and Motivational events to launch the programme
Diagnostic tools (eg 360, EQi)
One day events on specific subjects (eg Authentic Leadership, Developing High Performance Teams, Developing Emotional Intelligence)
Transformational one to one and group coaching
Master classes on topics arising out of coaching eg Effective meetings, Leading Change etc
Our team has decades of combined experienced working at the top of large organisations. We understand the strategic pressures faced by modern organisations, and all of our work is informed by our in-depth appreciation of the challenges faced by your leaders.
All our work is geared to enhancing your organisational effectiveness, for example:
Development of vision and strategy
Alignment around strategy
Building organisational engagement of the strategy
Developing high performing teams
Inspiring and developing high performing individuals
Developing individuals and team behaviours to ensure successful strategy
Developing leadership to ensure successful strategy
Targeted cost effective leadership development
Leadership Development to enhance a culture of accountability and responsibility
Developing Leaders to create better thinking and outcomes in the organisation/team
We also offer one or two day courses on specific topics relevant to your organisation, such as Authentic Leadership (identifying and engaging with your own unique leadership style), Emotional Intelligence, Developing effective meetings with a 'Time to Think' approach.
Please contact us for an informal discussion of how one of our programmes could benefit your organisation.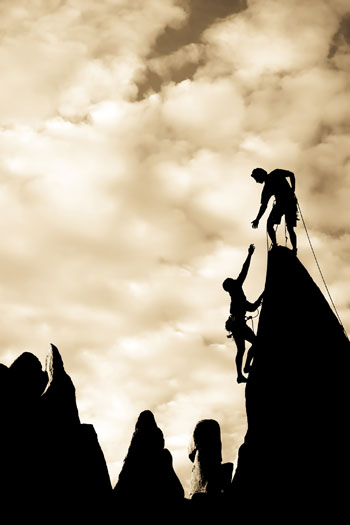 It was a great course. I feel really energised by it and it came at a really good time for me personally. I have already taken positive action based on my own analysis of myself as well as the coaching provided.
All colleagues present felt the day was extremely beneficial. We got a lot of useful ideas out of the sessions we did to try out the techniques, which was an unexpected bonus, and we have used the techniques again in our subsequent meetings to very positive effect.  The cost of the session was very reasonable, offering excellent value for money given the number of colleagues involved.  I would thoroughly recommend the session to others looking to improve the quality of their meetings.