Developing leaders that deliver exceptional and sustainable results and inspiring their people to do the same is one of the greatest challenges facing organisations. In an environment characterised by unprecedented change, the difference between good and exceptional is a direct result of inspirational leadership behaviours. Leaders now need to be the best they can be.
Research has demonstrated that:
High performing Executives are 15% better (worth £25M) than an average one;
Top performers exceeded revenue targets by 15-20%;
Top performers had a 19-48% (dependent on role) higher output than average performers.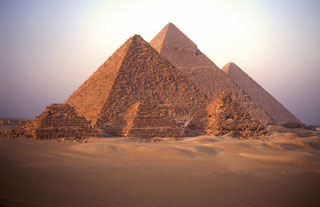 Leadership Development Programmes
We help increase your organisation's effectiveness by developing and implementing inspirational leadership development programmes. Our programmes are tailored to your needs and allied to your strategic vision, delivering powerful results for your business. Read more…

Board & Executive Coaching
 We coach board and executive leaders who are already successful but who want to develop from good to exceptional. Our coaches are passionate about making a difference for our clients and helping to deliver inspirational leadership behaviours. Read more…

Team Coaching
 Effective team working is a prerequisite of successful organisations. We work with senior leadership teams to improve their effectiveness, create and implement bold development strategies, and ultimately to deliver competitive advantage to their business. Read more…

Assessment & Psychometrics
Self awareness is an essential element of a leader's skills. We use a range of assessment and diagnostic tools including 360 Feedback and EQ measures to understand behaviour and improve competence. This forms part of the coaching process or in recruitment and internal promotion situations. Read more…

Developing Customer Loyalty
 Loyal customers are the key to sustained profitability. Developing and retaining customer loyalty is crucial to the success of your organisation. Our research and analytical skills enable you to develop a robust customer loyalty strategy. Read more…

Data Capture & Analysis
We have a wealth of experience in collecting quality data, analysing the information gathered and drawing meaningful conclusions in order to identify the most valuable customers, recognise what they require from the business and how best to satisfy their needs by enhancing their experience. Read more…
From our very first discussion, I found Ruth's approach both sympathetically challenging and inspiringly dynamic as she quickly helped me to step outside myself and evaluate my career and my life at that point through her unique blend of empathy, practicality, knowledge and experience. Our discussions were well structured, with clear objectives and were assisted greatly by thought-provoking exercises, activities and reading between times which I never thought that I'd make the time to do – but did!!